Stress and anxiety severely threaten people's psychological well-being and general health. Unfortunately, treating these conditions with conventional drugs is problematic due to their associated side effects. Therefore, people look for a natural remedy that offers effective relief without harsh aftereffects.
CBD is a natural compound that many people use to improve their overall health and wellness. Several users believe the cannabinoid can deliver effective relief from stress and anxiety. This article will critically evaluate if CBD for stress relief works or not. If it does, how to take CBD and how much of it is good to get desired effects. We will also examine what scientific evidence says about CBD's potential to relieve stress and anxiety.
What is CBD?
CBD is a naturally occurring compound that is extracted from the cannabis plant. It is one of the over one hundred cannabinoids that shape the chemical composition and effects of the cannabis plant.
CBD is non-intoxicating and does not cause high feelings associated with THC. The compound is popular for its therapeutic and wellness-boosting effects. The scientific evidence verifies the compound's natural potential to address multiple health conditions.
CBD For Anxiety and Stress
CBD is not a legally approved anxiety and stress relief medication. FDA has only approved it to treat Lennox-Gastaut Syndrome and Dravet Syndrome in two years and older individuals. However, using CBD to alleviate stress has grown over the years. A recent health survey shows that the USA adults shows that 51% use CBD to treat anxiety and stress.
The growing popularity of CBD as an anxiolytic supplement shows people trust its potential to provide relief without side effects.
What Scientific Evidence Tells Us?
The research demonstrates CBD is an effective anxiolytic compound. A 2015 review found that CBD interacts with the cannabinoid type 1 receptor (CB1R), the serotonin 5-HT1A receptor, and other receptors in the brain responsible for regulating fear and anxiety-induced behaviors. The authors examined clinical and preclinical evidence and concluded that CBD provides an effective treatment for numerous anxiety disorders, including;
generalized anxiety disorder (GAD)
panic disorder (PD)
social anxiety disorder (SAD)
obsessive-compulsive disorder (OCD)
post-traumatic stress disorder (PTSD)
In a more recent 2020 study conducted on 397 individuals living in New Zealand, the researchers found that administering CBD to individuals suffering from anxiety and depression showed improvements in their ability to perform daily functions and reduce pain and anxiety or depression symptoms.
How to Use CBD Oil for Stress?
You can administer CBD for stress in multiple ways, including CBD oil, capsules, sublingual spray, and edibles. Your final choice on how to take CBD will depend upon personal preferences and the time you are willing to wait for the effects.
The way you take CBD will determine how quickly the compound takes effect. For example, taking CBD through oral administration may take users thirty to two hours to experience the effects. In comparison, smoking or vaping CBD oil results in more immediate effects.
CBD Oil Dosage for Stress
How much CBD for stress? Taking an adequate dosage is critical to get the required relief from this hemp-extracted compound. The experts suggest starting small and gradually increasing your dose, considering your tolerance and desired effects, is the best way to find an adequate CBD dosage for stress.
The research is inconsistent and suggests varying CBD dosages for stress relief and anxiety. A study found 600 milligrams of CBD worked for SAD patients in speech simulations. While another study showed 300 milligrams worked for male patients in speech simulations.
However, other trials suggest much lower doses also work and alleviate symptoms of anxiety and stress. For example, a clinical trial conducted on 72 individuals shows that 25 to 75 milligrams of CBD helped participants relieve anxiety symptoms and improve sleep.
Every individual is different and responds differently to a dose of CBD. Therefore, finding a suitable dosage after some experimentation can prove your best bet to enjoy the relaxing effects of cannabidiol.
Final Thoughts
CBD is not an approved medication for anxiety and stress. However, the scientific evidence and anecdotal accounts suggest it may provide relief from these conditions. You must find and take a suitable dose for CBD to work effectively. However, never underestimate purchasing a quality product from a reputable brand such as CBDistillery or cbdMD to experience the stress-busting effects of CBD.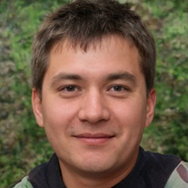 Michael Levin is a CBD enthusiast, a researcher, writer and editor in the cannabis space, experienced CBD user and educator. He believes CBD can help improve our overall health and wellbeing.